Wheat Whisky In First Fill Ex-Bourbon
Circumstance Distillery
The mash bill for this whisky consisted of 70% malted wheat and 30% malted barley. It was fermented for 14 days on a Bavarian wheat beer yeast. It is maturing in a first fill ex-bourbon casks and we predict it will be ready for bottling in 2027.
Stork Club Rye Whiskey - First Fill Mizunara Japanese Oak
Stork Club Rye Whiskey
- 100% Rye Malt - slow-fermented with Belgium saison beer yeast - filled at 60% Alc./vol. - Virgin Mizunara Oak / Medium Toast
Connacht Single Malt Irish Whiskey, 100% Irish malted barley, double distilled, matured in ex-bourbon, finished in ex-oloroso sherry casks and bottled at our distillery on Ireland's Wild Atlantic Way. Connacht Distillery is home to the first whiskey from County Mayo in well over a century. This is your opportunity to own your own piece of history. Connacht Single Malt Irish Whiskey. Crafted by the Atlantic.
Mercia Rye #3
Mercia Whisky Co
Made from 100% malted rye, and distilled on the grain. It is ageing in 100 litre STR , medium char cask from Speyside. It will be finished in a Tokaji seasoned cask before it is bottled.
Madison
The Bordeaux Distilling Company
200L fresh French oak filled with 65% organic malted rye distillate from our copper pot still (Malted barely and buckwheat for the rest). First fill and expected bottling late 2023
White Peak Ex-Bourbon #92
Exploring English Whisky
White Peak cask #92 is a 200L ex-Bourbon Heaven Hill, filled with new make spirit at 60% abv. This is a very special opportunity to own a piece of English whisky history - and future - yours to own and enjoy in 5 years time. 70cl shares available in this cask. To find out more about EEW email exploringenglishwhisky@gmail.com
Cornish Cider Brandy. We distilled our Vintage cider fermented to 8% ABV in 500 litre batches to 65% ABV and put it into a new 50 Litre European Oak, medium toasted cask, made for us in Bulgaria.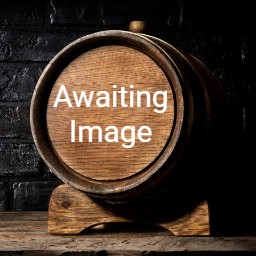 English Whisky Festival 2022 x Spirit of Birmingham
Exploring English Whisky
This English Oak 100L cask by Jensen's Cooperage will head to Spirit of Birmingham where it will be filled with their dark beer for 6 months, before re-filling with their new-make spirit for 3 years. You get a bottle of cask-strength whisky PLUS a bottle of Spirit of Birmingham beer from this very cask (P&P paid separately). This is a wonderful collaboration of English coopering, distilling & ingredients that will make for a very distinct and special bottle for you to enjoy in the near future.
Organic Malted/Unmalted Barley on Andean Oak
Circumstance Distillery
The mash bill for this organic whisky was 70% malted barley and 30% unmalted barley. A saison beer yeast was used for fermentation that lasted 14 days. The clear wort was distilled through a copper whisky hood and a 4 plate column. The new make spirit was casked at 62.8% in a 100L medium char virgin Andean oak cask. This new make is well suited to short ageing so we believe 3 years on virgin wood will be optimal. 70cl shares available in this cask.
Maris Otter on New European Oak
Circumstance Distillery
Created using Maris Otter barley and malted distillers barley. Casked at 62.8% in a 128L heavily toasted new European oak cask. 70cl shares available in this cask.
Nc'nean Organic #2021-267
Nc'nean Distillery
A 200L first fill ex-Bourbon cask, filled with our "young" recipe spirit, designed specifically to produce outstanding quality spirit at a relatively young age, made using only 100% organic Scottish barley.70cl shares available.